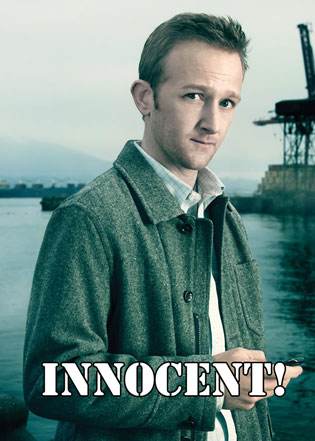 I may be one of the few people in the world that loved the finale of The Killing's first season.  I've outlined the reasons before, but to sum it all up:  the story was nowhere near ready to end in the penultimate episode.  Period.  Now, if this were a cut-rate police procedural then, yes, it was ready to be tied up.  The Killing, on the other hand, is not a case-of-the-week Cop Drama it expands its narrative into the lives of the suspects, the victims, and the police themselves in a way that is distinctive to its form. With what we have learned of Linden's destructive past attachment to cases, the continued revelations from within Casa Larsen, Holder's increasingly dense back story and the grudging relationship—and, codependency?—that has formed between him and Sarah, the ugly locker-room view of Seattle politics casting a shadow on the transformation of the newly afflicted Darren Richmond; not much of this, nor the hundreds of other pieces of expertly crafted nuance, could have happened if the narrative had reset itself last season. This isn't to say I'm willing to wait another season to find out who killed Rosie Larsen.  The finale of season one tested my capacity for anticipation to the limits, season two has somehow expanded those tolerances, and right now I'm nearing explosive levels of contemplation because I don't think Jamie Wright did it, in fact I think there are still more viable suspects.
How could I be so naive?  Read on to find out.
1. Red Herrings are in place
Throughout "Donnie or Marie" we were fed several Red Herrings.  Most of these informed a "Gwen is the killer" solution to the case.  She was driving the car Rosie was found in, she has mysterious gaps in her alibi, and she appears in a photo connecting her to the Casino suggesting her ties may be deeper than revealed.  The Killing does a wonderful job at setting these sorts of things up and has served us numerous 'sure thing' solutions over the two seasons it has run, but none have ever held up. The problem with this kettle of fish is that beyond a few platitudes and a telling threat to call her attorney, Gwen hasn't actually been cleared here.  The appearance of Jamie on the surveillance tape was like a splash of bleach on all of the evidence pointing to Gwen, but is the evidence against him any better?  So far none of the pieces of 'evidence' presented against Jamie have been directly connected with the murder of Rosie Larsen.  If we weight the evidence against the M.O. of the show, it's pretty likely this sense of certainty we have that the case has been solved won't hold up in the show's final hour.  In fact, since Gwen was not even remotely cleared on the points that seemed to condemn here she is very much alive as a suspect in my book.
2. Lack of Motive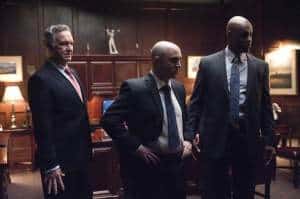 Right now the idea is that Rosie was killed because she witnessed something she shouldn't have.  The question of who killed the waterfront project seems to be at the crux of what was witnessed, but is that really something worth killing for?  From a story perspective it makes no sense.  Solving the murder should resonate in a personal way, to think we have known the reason for several episodes now is totally naive.  If knowledge of the waterfront project being killed were reason for silencing Rosie it would still be Mayor Adams' main motive, not Jamie's.  Mayor Adam himself admitted that the waterfront project was the cornerstone of his campaign.  He also admitted to being involved in falsifying evidence to get even with Richmond's team.  The more I think about this, the more I want to crack Linden and Holder's heads together.  Adams is a slippery dude and alive as a suspect in my book.
3.  Not so subtle setup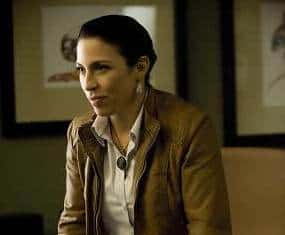 The revelation of the abusive relationship between Chief Jackson and Roberta, to me, seemed packed with more implications than it actually delivered.  Think back a bit, we know that throughout their relationship Rosie never had sex with Jasper. A lot of fans have already pointed out how Sterling, Rosie's best friend, always seemed to be holding back … something.  I am not suggesting Rosie was involved with either the Chief or Roberta, but if it were known that Rosie was a lesbian could it be Chief Jackson reacted violently to rejected romantic overtures.  It would be hard to name a single person in The Killing that has worked harder to suppress the investigation than Chief Jackson.  Perhaps there is a more nefarious reason why Jackson has gone to such brutal lengths to prevent Linden and Holder from taking their investigation into the casino.
4. Hate the Game, Not the Player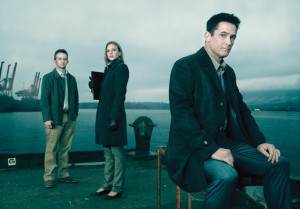 The idea that Jamie lied about his grandfather is not as huge of a revelation as you might think it is.  Although I'm still wondering if Holder talked to 'that' grandfather when he cleared Jamie in "Donnie and Marie",  the impact on the Darren / Jamie relationship is, imho, being used to create a false sense of guilt in we viewers.  First of all, Darren is not averse to subterfuge being used in the Political game at all. Remember, Richmond used Jamie to infiltrate Adams' campaign when Jamie joined his staff as a mole.  Richmond has also remarked approvingly of Jamie's knack for underhandedness many times throughout the series.  This scene was a bit of a Red Herring in that we are meant to take Richmond's accusatory "Why did you lie to me?" to mean that Darren thinks Jamie is hiding something.  In all actuality, Richmond is now being blackmailed by Jamie's grandfather, who Jamie invented a 'story' about to keep Richmond motivated; a story that wound up becoming a drumbeat of his campaign.  Richmond's question isn't "why did you lie?", because that is something he knows Jamie does all the time.  The emphasis here is on "Me?".
5. So Why Do I Really Think Jamie Didn't Do It?
Anyone could over analyze and pontificate on any number of reasons why Jamie is innocent, the main reason I think this is the case is that The Killing is a better show than that.  By this what I mean is that I expect The Killing's season finale to deliver a twist ending to this story that is on par with the brand of storytelling the series has established since it hit the screen last year.  That The Killing, as we know and love it, would give definitive answers the episode before revealing a major truth like this would be extraordinarily out of character for the series, and a little disappointing.  I think my theories are plausible and work from the scientific bedrock of the story DNA, but behind the need to put them out there is the hope that The Killing follows two seasons of rich suspense, high mystery, and artful story telling with a final reveal that none of us saw coming.